Moving service for individuals
For your move, our teams carry out at least the moving of all your goods to your new address. Added to this service, if you wish, is the preparation of boxes and the removal of old furniture, among other things.
From Lausanne to Geneva via Fribourg, Neuchâtel and Yverdon, our movers move everywhere in French-speaking Switzerland!
You can also take advantage of a combination discount by entrusting us with the disposal of your old furniture and the cleaning of the accommodation you are leaving.
To receive your quote, fill out our online form or contact us by phone or WhatsApp. We will reply within 24 hours.
On this document, you will be informed of the cost of the service according to your needs.
Move
professional everywhere
in Swiss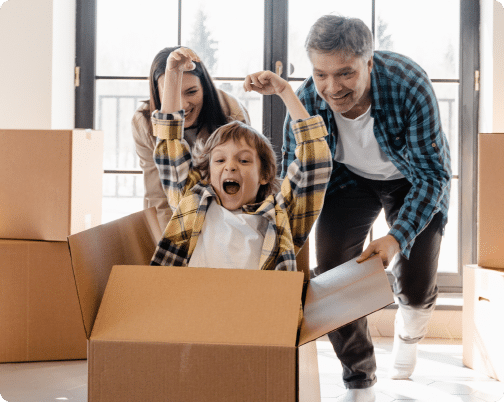 Moving and transport company for individuals & companies
Experts in private removals in French-speaking Switzerland, but also specialists in company removals.
Each year, approximately 450,000 private moves are carried out in Switzerland. It is all the same 10% of the inhabitants of the country who change their place of life for various and multiple motivations. Caused by changes in professional situation, these are private moves to Geneva, Lausanne Neuchatel as well as to other cities such as Jura, Vaud, Bern or Valais. These are young people leaving their homes to move into their student accommodation and families wishing to flourish in a larger house or apartment. Whether you are one of these groups or have other reasons for changing your address, we can take care of your move to Switzerland. From January 1 to December 31, our teams are mobilizing to ensure that this operation takes place in the best conditions.
From clothes to furniture, decorative objects and electronic devices, all your belongings are transported securely when you ask us to move to Switzerland. Small, medium or large cubage, whatever the volume to be moved, trust us to put all your goods in our trucks and deliver them to your new address without any problems. Sofa, armchair, chest of drawers, bookcase… any piece of furniture is transferred efficiently by our movers in Switzerland. These dedicated professionals also take away computer and multimedia equipment (television, desktop computer / laptop, video game console, etc.), household appliances (washing machine, refrigerator, oven, etc.), not to mention clothes, paintings, vases. , trinkets, lighting and all decorative objects. You can opt for an individual move or reduce the costs by opting for the grouped move (groupage).
If you want to plan the operation well in advance, this is quite possible. Conversely, we are able to meet your expectations if you need to move into your new home quickly. In short, the experts of Déménagement Express intervene in Switzerland whenever you want! It can be a service carried out in Geneva, Lausanne or another metropolis of the country but also a municipality of more modest size. During the operation, each mover obviously shows good judgment and handles the most fragile belongings as they should. Among the many services offered as options, we can distinguish the dismantling and dismantling of furniture and the cleaning of waste. The street in which you live (or the one in which you will put your suitcases) is difficult to access? No problem, we will make sure to fulfill our mission. Ask for your moving quote and you will quickly know the cost of your move.