Free and non-binding quote
Request your moving quote online using the form below or
call us directly
on 021 703 06 08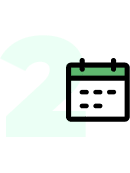 We carry out your move on the date and at the times that suit you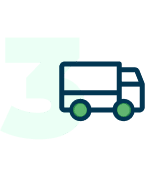 We transport your goods from the departure address to the destination

To know the cost of your move to Switzerland, two solutions are available to you:
You contact our team of professional movers directly by phone

You fill in this quote request form with as much detail as possible.
In particular, you are asked to indicate the departure address and the arrival address, the latter corresponding to the unloading of your personal effects. The floor of the loading place and the one where you move also matters to us, as does the cubage (the volume of the objects to be transported in our truck). When you fill out the form, you also indicate the preferred method of payment, you give your contact details so that you can receive a proper quote, and even have the opportunity to send us images of the goods to be moved.
The price of a move depends on many parameters. Of course, the distance is fundamental (Geneva, Lausanne, Neuchâtel…), it influences the duration of the operation as well as the fuel required to carry it out. For people with belongings located in a storage box, know that our workers are likely to pick them up and transport them to the new address of your home or your new place of work. The level of accessibility and the possible need for a furniture lift also determines the cost of the transfer, as does the option of supplying the packing material. If you don't want or can't prepare for D-Day, we can disassemble and assemble your furniture, but also take care of making your moving boxes. Do you want to schedule a cheap move to French-speaking Switzerland at all costs? With the organization of a group move, it is possible to significantly reduce costs.
Our professional movers demonstrate punctuality and unfailing professionalism. If you have any questions, do not hesitate to ask them for advice, they will be able to inform you about the terms of the operation and assist you in your administrative procedures. Difficulties calculating the volume before the move? Have a question about the best way to wrap a device or other fragile item? They are also available to enlighten you. In addition, they inform you about the benefits of taking out moving insurance. To obtain a free quote for a moving project, contact us or fill out the dedicated form.