Request for quote storeroom
Thank you for planning the disposal 5 days in advance, except in case of emergency and this for organizational considerations. Remember that the quote is free, its request does not necessarily imply acceptance.
Request your transport quote online using the form below or
call us directly
on 021 703 06 08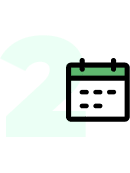 You determine our working hours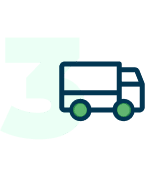 We clear your bulky goods at the address you mentioned

You do not have the time or the will to carry out a clearance of premises or accommodation?
Can't afford to throw multiple bulky objects at the nearest recycling center? 
Our team of professionals is at your service! By filling out this form carefully, you will be able to receive a free, no-obligation quote. Our moving professionals in Switzerland are often called upon to declutter various and varied environments within the Confederation. For example, you can ask them to clear an attic, an entire house or to remove bulky items from company offices. They are responsive and guarantee meticulous work regardless of the formula selected. 
The cost of a storage room in Geneva, Lausanne or another city in Switzerland is determined by various factors. It should already be noted the distance that separates us from the place in which you wish to involve our experts in the removal of bulky items. To establish an estimate, we necessarily take into account the quantity of work to be carried out, itself a function of the number of parts in which we will have to employ ourselves. Clearing a cellar or clearing an attic is of course more expeditious than a complete clearing of a store or a large house. Old furniture, books, boxes filled with clothes or archives, household appliances, computer equipment… you can count on us to professionally clear the site as it should. If necessary, we proceed with the dismantling of the installations that you have added and we take care of the cleaning of the premises. Thanks to the market value of the objects collected, it is possible to considerably reduce the price of our intervention.
Have you inherited a property following the death of a loved one and want to put it up for sale? Our teams, experienced in house emptying in Switzerland, do everything in their power to provide you with a concrete answer as soon as possible. In the same way, do not hesitate to contact us following a disaster, the sale of a business or the transfer of a company. Furniture and various objects are subject to upgrading, allowing you to both promote the circular economy and save on disposal services. For the others that are reusable, we can donate them to associations.